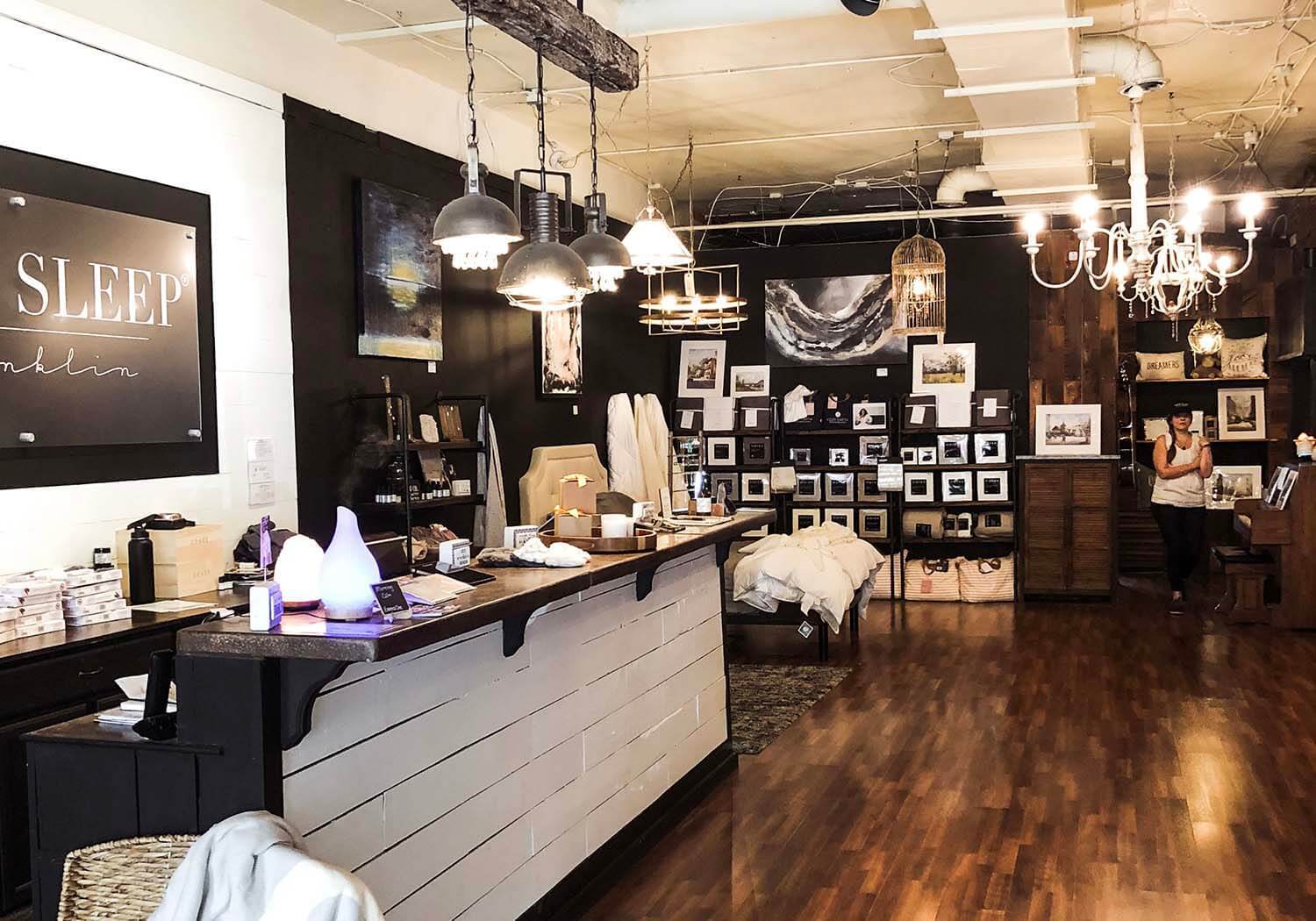 Sage Sleep Franklin, Tennessee
Nestled in the beautiful town of Franklin you will find our luxurious store waiting to accept you into its warmth and charm. Sage Sleep offers you a naturally organic alternative to the chemically laden world of sleep.
Interested in becoming a retailer?
Fill out our form & apply for a wholesale account with the click of a button.
Auburn Total Health
(530) 206-7882
auburntotalhealth.com
Dr. Heather Perry
(530) 889-2216
healinghandsauburn.com
Element + Loft
(530) 460-1899
elementandloft.com
Ivory & Iron
ivoryiron.com
Just Peachy
(530) 913-2596
Martin Mattox
(415) 521-0207
martinmattox.com
Natural Mattress
802-992-1823
naturalmattressvt.com
Naturepedic Gallery - Denver
(303) 388-8265
naturepedic.com/denver
Naturepedic Gallery - Frisco
(469) 362-6101
www.naturepedic.com/dfw
Naturepedic Gallery - Toronto
(416) 792-9002
naturepedic.com/toronto
Plank & Coil
(503) 224-0551
plankandcoil.com
Rested Pillow
(269) 982-1188
restedpillow.com
Slimkor
(916) 759-9854
slimyourcore.com
The Organic Sleep Shop
(704) 835-1057
theorganicsleepshop.com