Celebrate our 5th Anniversary with an incredible sale at Sage Sleep! We've got 5 new products to introduce you to and INCREDIBLE savings on all-natural, non-toxic mattresses and pillows to say THANK YOU for your support these past 5 years!
Save $555 on a King-sized Sage Sleep Mattress
Get the best sleep of your life AND save big on an all-natural, durable, and long-lasting Sage Sleep mattress during our 5th anniversary sale.
Save $555 on King mattresses
Save $455 on Queen mattresses
Save $355 on Full and Twin mattresses
Sage Sleep mattresses are made from all-natural rubber latex, organic cotton, and wool. These natural materials are durable, long-lasting, and supportive. Even better, they'll help you sleep cool during the hot summer months and avoid the #1 complaint that comes with a memory foam mattress: sleeping too hot.
Save 20% on all Naturepedic Adult Mattresses, too!
Our best-selling Adult Baby Blanket is now available in gray! Our Sage Sleep pillowcases are custom made for a perfect fit for your favorite Sage Sleep side-sleeper pillow. Save BIG and get one free when you buy our Eco-silk pillow. Work in comfort with the support of our all-natural lumbar pillow. Get the sleep you deserve on our new Verse mattress -- our most affordable mattress yet.
Find Your Perfect Mattress at Sage Sleep
Sage Sleep mattresses are made from the finest natural and certified-organic materials. Each Sage Sleep mattress has been designed by an expert in the bedding industry and hand-crafted by the finest artisan bed makers with exquisite attention to detail. Schedule a private fitting at our Franklin, TN location or contact us for a virtual mattress fitting that ensures you get the perfect mattress for your sleeping style and individual body needs, no matter where you live.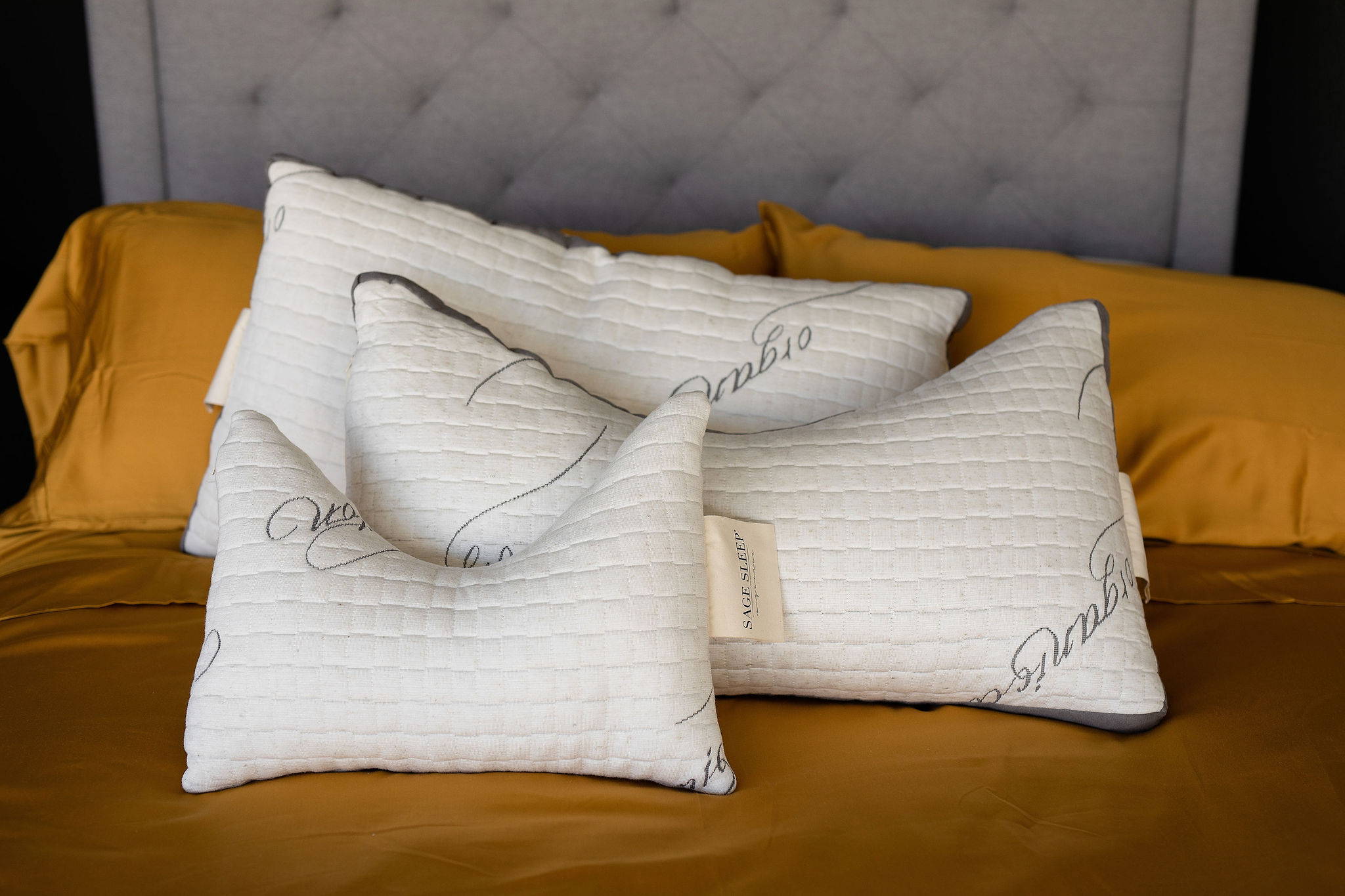 *Offer valid July 1 - 12th. Can not be combined with other promotions or discounts.